Are you trying to figure out where an unexpected call came from, or did you notice an unknown number on your child's phone and suspicious who that might be? While there may be many anxieties we face on a daily basis with regards to our child's phone usage, we can use this to our advantage. Thanks to modern technology, you can type in a phone number and find the location of the caller. If you are looking to find the phone number and location of a person, a mobile number tracker app can help you identify details of the unknown caller, such as their name, address, social media profiles, and more.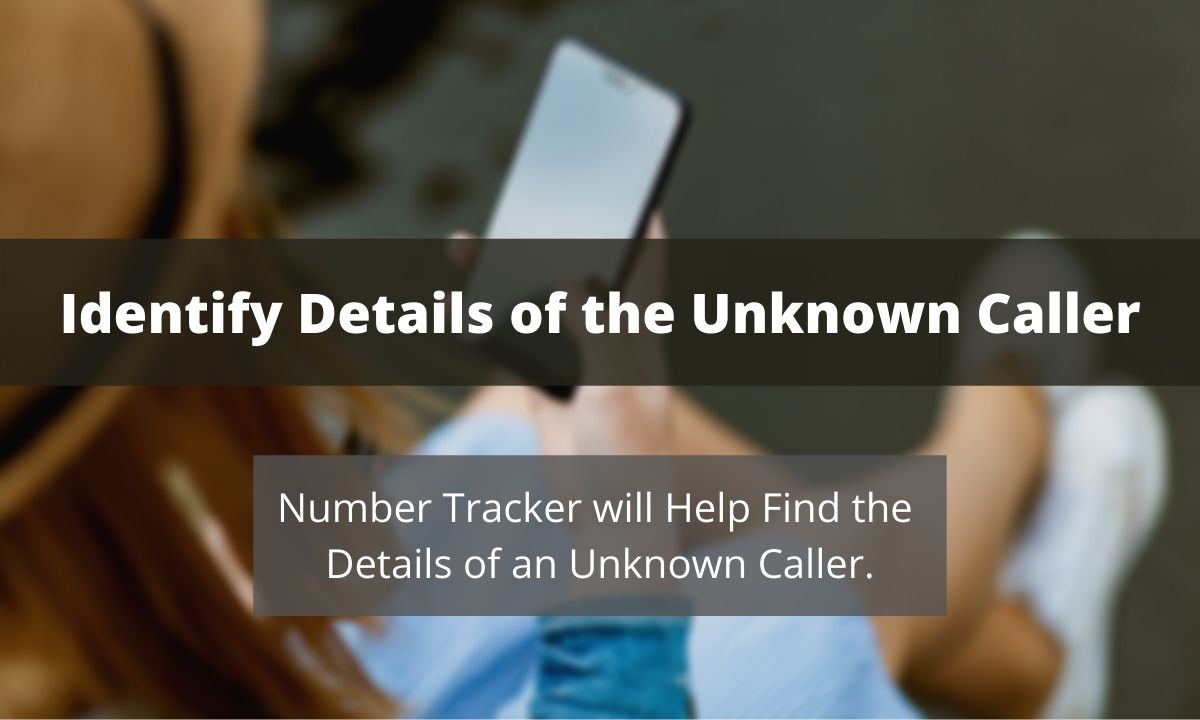 Find Location of a Phone Number with Number Tracker Pro
The Number Tracker Pro app is an easy to use app for Android and iPhone available on Google Play and the Apple AppStore for free. Easy to use, simple, and will provide peace of mind for any panicked parents, you can download the app and type in the phone number you wish to locate. The app gets to work by searching for the phone number in its extensive database aggregated from network providers, white pages, social media, and more. The results will provide you with the most up-to-date identifying details such as name, address, location, photo, relationship status, job details, and more. It boasts a wide variety of features for the concerned parent, such as:
Caller ID for incoming calls

Identify calls from unknown callers

Identify the carrier of the number

Identify a complete profile of the person

Number locator on map

Works for all countries like USA, Canada, Mexico, Indonesia, India and many more.
The app is free to download, but if you want to get the most of the app, you can purchase credits for a cost:
5 Credits for $1.99

10 Credits for $3.99

50 Credits for $9.99
You can also choose from two subscription options:
An Unlimited Weekly Subscription for $19.99

Unlimited Monthly Subscription for $49.99
In this world of unsolicited calls, we cannot be too careful with who called us or gets in contact with us or our children. The Number Tracker Pro app is a great way to get started if you are experiencing a high volume of unknown callers, and as there's been a high degree of fraud in light of the pandemic, it pays to be more vigilant. This is the perfect starting point.
Track Your Family Whereabout With Family Orbit
While the Number Tracker Pro app is a fine app to type in the phone number and find the location of the registered person who uses the phone, this might not be enough for the parent of a teenager, or a child that has recently started using their own cell phone. Sometimes you may need to track your children's whereabouts, just to make sure they're safe. And, as kids will be kids, they may easily "misplace" their phone, or decide to not respond to your messages when you are desperate to know they are okay. But Family Orbit keeps an eye on your child's phone usage 24/7, giving you that peace of mind without being the overbearing parent. 
You can track:
Your child's phone usage, so your child's phone is used only for making the right kinds of connections.

Text messages, so you know who they are in contact with at all times.

Website activity, to get an understanding of their browsing history so they are not viewing questionable content.

App usage, and what they have downloaded in recent months.

Location history, so you can see where they have been, even if they tell you otherwise!
But in addition to these regular features, Family Orbit boasts two extra features that can be a lifesaver: 
A GPS Tracker App
This is a real-time GPS tracker, where you can track your child's movements without them knowing. With real-time information fed back to you, you will know where they are, and where they are going. 
Mobile Geofence Feature
This is a barrier that you can personally set up, and if your child passes through this invisible barrier, you are alerted to their location, giving your child the freedom to go where they want without feeling you've got tabs on them. 
And with additional features such as mobile data usage, app blockers, and daily email reports, Family Orbit gives you the peace of mind to go about your day. With a free trial, you can get started immediately on this amazing package. If you are looking to try it out for yourself, click below to sign up today: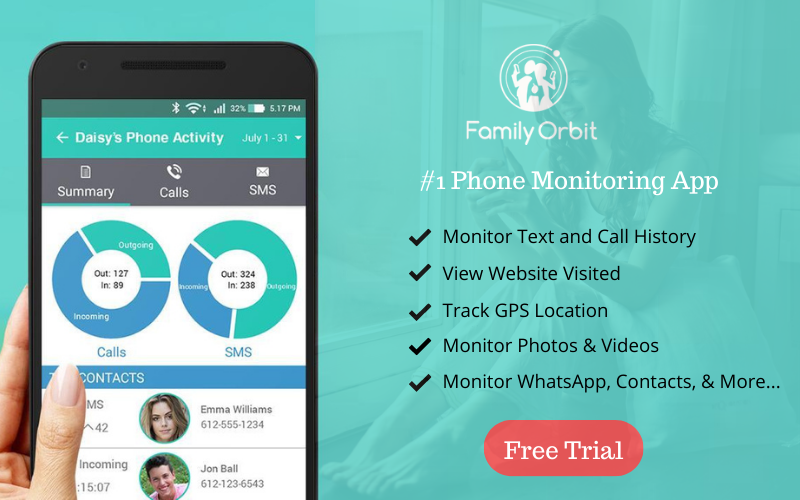 Family Orbit service makes digital parenting easy, effective, and fun. 
If you are looking to subscribe, Family Orbit offers a monthly, semi-annually, or annual subscription on its premium package, risk-free, and with no contracts. With monthly membership for the low price of $19.95 for use on up to 3 devices and annual membership at $89.95 for up to 3 devices, you can start to give your children the protection they need without them feeling that you are being an overbearing parent. With Family Orbit, you can stay connected, and make sure your child is always safe.
Conclusion
We don't want to be the parent that stops our children from living their lives, but with a myriad of concerns online and in the real world, we have to make sure that our children are safe, even if they are within our sights. Whether our children are using their phones too much for screen time or they are in contact with people that you might not decide if you trust yet, Family Orbit can give you the opportunity to limit your child's screen time so that it doesn't take over their lives, but also gives you additional peace of mind by knowing where your children are at any moment. We can feel consumed by anxiety if we don't know where our children are. But the one thing we can guarantee is that they will have their phone attached to them! Use Family Orbit and get that peace of mind sooner than you think.