There are many times when you find yourself needing to look up a phone number online. Someone might have called you and you don't have caller ID to let you know who it is, or perhaps you only know one or two details, such as the location. You might need to locate the details of someone who is harassing you, but there are also everyday situations when it can be helpful to look up a phone number and find out who it belongs to. You might want to check that you're not being called by a scammer or you might have a phone number to call and need to know the name of who you're calling.
Parents also often want to look up a phone number. You might have noticed that your child has called someone or someone has called your child but you don't know who they are, and you're worried. It's an instinct for a parent to want to make sure their child isn't getting into trouble. If this is something that you're concerned about, looking up a phone number could put your mind at rest or provide you with valuable information. Plus, it will prevent you from unnecessarily confronting your child when they might not have done anything wrong.
When you want to perform a reverse search for a phone number, you have several different methods that you might use. Each service can help you find the details that you need and provide different effectiveness levels. Free services are usually more basic but they can be a good starting point.
Take a look at these three methods to look up a phone number for free.
Method 1: Using Number Tracker Pro
Number Tracker Pro allows you to track a phone number by simply entering the phone number. You can use their website on your browser, and they also have Android and iOS apps. You can search anonymously, and it will provide you with key details associated with the number, including name, address, and location. It's available to look up any number worldwide. If you want extra services, you have to pay for one of their plans.
Method 2: Using Spokeo
Spokeo gives you a tool to look up phone numbers and email addresses, names, and addresses. You can find identity details, location, and even social media profiles. Spokeo is a quick way to lookup a phone number or another detail that you have to find out more about the owner. Like Number Tracker Pro, there is also a paid option, but the free search gives you some key information.
Method 3: Using Google Phone
Google provides another option for reverse searching a phone number, although it's a little less organized. Google previously had a dedicated phone lookup, but this feature no longer exists. However, you can still easily use Google to find the owner of a phone number. Simply type the number into the Google search bar and it should give you some results. In some cases, you could end up with lots of potential results to look through. In others, you might not get an exact match for your search.
Drawbacks of Reverse Phone Lookup
A reverse phone lookup can be helpful if you're able to find the information that you need. However, there can be certain drawbacks presented when you use these free reverse phone lookup methods. They might be able to provide some basic information, but it won't necessarily always be accurate and might not provide all of the information that you need.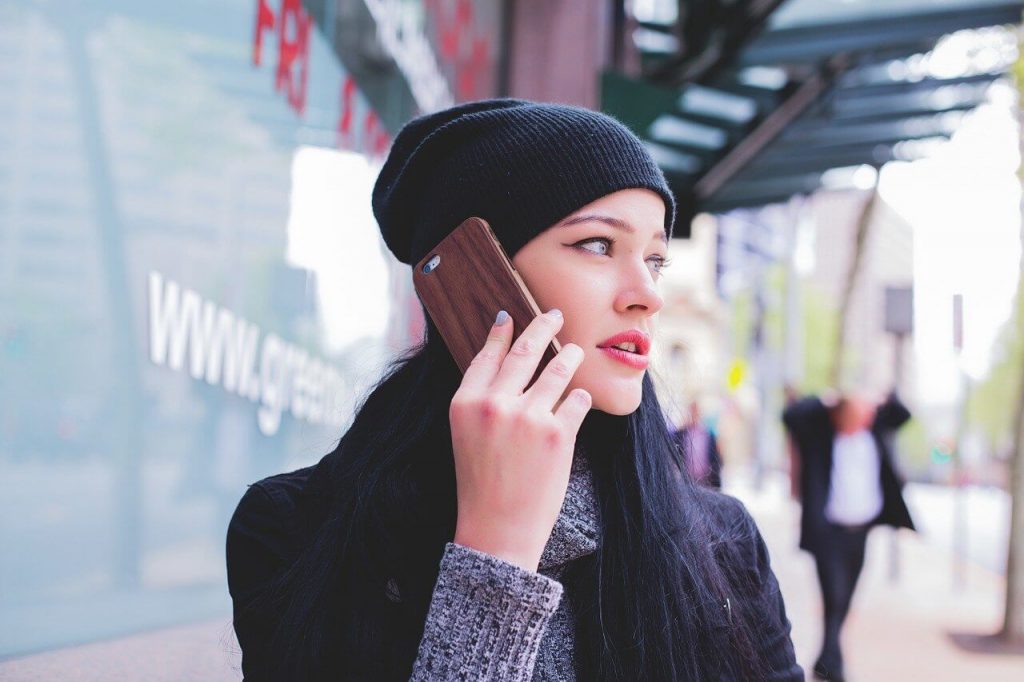 Free reverse phone lookups can't give real-time location information. They might give you a general location for a phone number, but it could be out of date or no longer accurate. Another reason looking up a phone number using reverse search is limited use is that it might not help you protect your child very well. You might be able to discover someone's name, but do you know how often your child is talking to them? Do you know if they are speaking often on the phone or messaging each other? A reverse phone lookup can't provide this information.
If you want to track phone activity, it's better to have more in-depth information that reveals what you really want to know.
Gain More Insights to Phone Usage with Family Orbit
Family Orbit is the smarter option if you want to know about who your child is talking to and what they are doing with their phone. It offers you a range of options to see details about your child's phone activity, such as messages, call history, real-time location, and website activity. All of these features will help you to keep your child safe, and you can even get started with a free trial to try out the app before you buy it. You can benefit from an activity timeline to see what your child has been doing, as well as real-time alerts so you're immediately aware if your child is doing anything dangerous.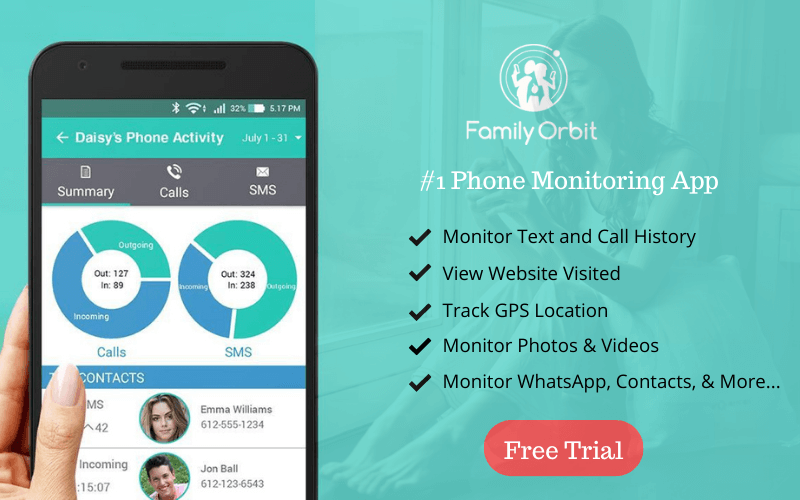 You get one account that you can use for your whole family, and it's a cross-channel platform that you can use with both iPhones and Android phones. It's a secure way to monitor your children's phones and you don't have to do any jailbreaking to get access. Simply sync phone backups with your computer and Family Orbit will do the rest. With features such as a GPS tracker and parental controls, you can keep your children safe.
Get Started with a Free Trial
When a free phone number lookup isn't enough, use Family Orbit to get the information that you need. You can keep your children safe by monitoring their phone activity, giving you the information that you need to start the right conversations with them.
Get a free trial of Family Orbit and try out all of the features the app has to offer. You'll see how easy it is to use and how it can keep your family safe.